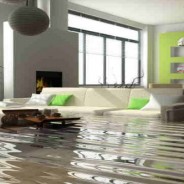 Does Water Damage Restoration in MN. Whether it's a busted pipe, a severe storm or a flood; water damage is a huge headache that can use the help of a trained expert. Done Right Carpet Restoration Inc has been helping flood victims get their lives back on track since 1992.
read more
Spring Floods Headed Minnesota's Way March 14th through 18th Marks 2011 Flood Awareness Week As the temperatures continue to climb and the snow melts, Minnesota homeowners are being encouraged to consider getting flood insurance. All it takes is a few inches of water to cause major damage to your home and its contents. Preparing For Possible Flooding With many communities throughout the nation facing threats of spring flooding, the Federal Emergency Management Agency (FEMA) and the National Oceanic and Atmospheric Administration (NOAA) are once again joining forces to commemorate Flood Safety Awareness Week March 14 – 18. As the nation's most common and expensive natural disaster, floods can strike virtually every community. We're encouraging individuals and families to take a few simple steps to protect themselves and their property. These include learning about their risk of flooding, having an emergency preparedness kit, storing important documents in a safe place and considering the purchase of flood insurance.  Most homeowners insurance policies don't cover flooding, and most policies take 30 days to go into effect so it's important to act now! Flood Insurance Information For Minnesota Residents Floods do more than damage property; they can also threaten lives if safety precautions are not followed. Floods occur somewhere in the United States or its territories nearly every day of the year, killing nearly 100 people on average annually, and causing damage in the billions of dollars. Awareness, preparedness and action are the key ingredients to protecting lives and property when floods threaten. According to the National Weather Service, more deaths occur due to flooding each year than from any other severe weather related hazard. The main reason is people underestimate the force and power of water. All areas of the country can be at risk for flooding and when such conditions are forecast, important information and life-saving alerts are available online. Minnesota Communities Participating in the National Flood Program.pdf Download Flood Insurance Information for Minnesotans.pdf...
read more
Water Damage | Water Removal | Water Damage Restoration MN Preventing Water Damage Minneapolis MN Hundreds of gallons of water is normally used and discarded in and around your home daily. Tap water is used for drinking, cleaning, and washing. Groundwater travels through the soil beneath your home. Rainwater is being shed by your roof and walls and flows through the gutters. When properly treated, water is bliss but if neglected it can cause expensive damage and loss of irreplaceable belongings. Water damage can happen at any time and can originate from many sources, including: leaky bathrooms, old plumbing, rainwater from leaky roofs, damaged appliances, or frozen pipes. Whether caused by leaks or floods, water causes much more than stains in your home. Water damage promotes bacteria and diseases. It can wreak havoc, destroying your personal property, and irreplaceable family heirlooms. It can cause permanent structural damage to your home and erode its strength. Every year, water damage costs homeowners billions of dollars. Even more disturbing is the fact that a large number of valuable household items could have been saved with proper preparation. It will be well worth your time to devote a few moments periodically and check the potential hazards in and around your home. In many cases routine maintenance can mean the difference between a minor cleanup and major construction repair. By learning the facts and regularly inspecting your home, you can help prevent future water leaks and intrusion and make sure your home remains in good condition. Minnesota Water Damage and Restoration Services It takes a professional touch from a team of experienced water damage restoration individuals to restore a home after water damage. When your home has suffered water damaged you need a Minnesota Water Damage Restoration Expert that can be dispatched at a moment's...
read more
Minnesota Water Removal and Damage Restoration MN Protect Your Minnesota Home From Water Damage Home ownership requires constant vigilance.  One of the most common problems that a homeowner needs to watch for is water damage. Water damage can happen at any time and can originate from many sources, including: leaky bathrooms, old plumbing, rainwater from leaky roofs, damaged appliances, or frozen pipes. Water can be a destructive force that can lead to wood rot, peeling paint, insect infestation, a shorter lifespan of roofing and siding and higher maintenance costs. Investigate, Identify, and Repair All Leaks and Cracks The best way to prevent water damage from rainwater and snowmelt is to ensure the exterior materials of the building are properly constructed and maintained. The following are tips for identifying and eliminating sources of water intrusion in your home. Common places where water intrusion occurs: Windows and Doors: Check for leaks around your windows and doors, especially near the corners. Check for peeling paint, it can be a sign of water getting into the wood. Inspect for discolorations in paint or caulking, swelling of the window or door frame or surrounding materials. Roof: Repair or replace shingles around any area that allows water to penetrate the roof sheathing. Leaks are particularly common around chimneys, plumbing vents and attic vents. To trace the source of a ceiling leak, measure its location from the nearest outside wall and then locate this point in the attic using a measuring tape. Keep in mind that the water may run along the attic floor, rafters, or truss for quite a distance before coming through the ceiling. Foundation and Exterior Walls: Seal any cracks and holes in external walls, joints, and foundations; in particular, examine locations where piping or wiring extends through the outside walls. Fill all cracks in these locations with sealant. Plumbing: Check for leaking faucets, dripping or "sweating" pipes, clogged drains, and faulty water drainage systems Inspect washing machine hoses for bulges, cracks or wetness. Replace them every few years or sooner if problems are found. Inspect the water heater for signs of rust or water on the floor. Termite-Damaged Material: Check for termite damage in wood materials such as walls, beams, or floors. Any wood exposed to the exterior can potentially lead to moisture intrusion or termite infestation. Prevent Water Damage Through Good Home Maintenance You can help prevent future leaks and water intrusion by regularly inspecting the following elements in your home and making sure they remain in good condition. Flashing: Flashing, which is typically a thin metal strip found around doors, windows, thresholds, chimneys, and roofs, is designed to prevent water intrusion in spaces where two different building surfaces meet. Vents: All vents, including clothes dryer, gable vents, attic vents, and exhaust vents, should have hoods, exhaust to the exterior, be in good working order, and have boots. Attics: Check for holes, air leaks, or bypasses from the house and make sure there is enough insulation to keep house heat from escaping. Among other things, air leaks and inadequate insulation results in ice damming. If ice dams collect around the lower edge of a roof, rain or melted snow can back up under the shingles and into the attic or the house. Check the bottom side of the roof sheathing and...
read more
Where Is All This Water Coming From? Water damage is definitely one of the most common complications that people experience within their own homes. Many people think water damage only occurs from flooding after days of heavy downpours. Yet even on a sunny day, water damage can occur, leaving your property soaked. Whether the culprit is a broken plumbing pipe or a leaking roof, the damage can be devastating and costly. Some of the most common trouble spots are: Appliances Common sources for water damage include the water heater, clothes washers, dishwashers, refrigerators and air conditioning units. The age of the appliance is a major factor. For example over time, water heaters rust on the bottom and can then leak. Water supply hoses on washing machines and dishwashers may develop leaks. Hundreds of gallons of water can escape and significant damage can occur to the building and property inside. Pipes and Drains Plumbing systems are susceptible to clogs and stoppages, which can lead to overflowing appliances such as toilets, sinks and clothes washers. Grease buildup in kitchen sinks, lint accumulation in clothes washers and roots in sewer lines are some of the reasons for clogs and stoppages. In the winter, pipes can freeze, burst and damage the building and the occupants' personal property. An eighth-inch (three millimeter) crack in a pipe can release up to 250 gallons ( 946 liters) of water a day. Roofing Deteriorated, missing or damaged roofing materials and ice dams can allow water to enter through the roof and damage ceilings, walls and floors. Inadequate attic insulation and ventilation can speed up a roof's decay and contribute to the formation of ice dams in the winter. Exposure to wind, snow, ice, rain and foot traffic can also affect a roof's ability to keep water out. Inspect Your Home or Building It doesn't take a lot of effort to prevent damage from water. A regular inspection and maintenance schedule for the exterior building structure and interior appliances and fixtures may help reduce or prevent costly water damage. Water may come with from serious down pours by way of a leak in the roofing, or by equipment failures; such as cleaning equipment, dishwashers, ice machines, or maybe even from a major fire. And also, it is extremely important to take note that the longer the water sits over a time period, the more serious that deterioration will become. Promptly dealing water complications can help you save thousands of dollars in damage restoration expenses. Qualified Restoration Experts Whether it's a busted pipe, a severe storm or a flood; water damage is a huge headache that can use the help of a trained professional. Look for a company that is an insurance approved and qualified water damage restoration expert. Fast response within 48 hours is necessary in order to prevent mold development and latent further damage. It is URGENT to begin structural drying as soon as water damage is observed to confine possible reconstruction...
read more
Water Damage Restoration Company Minneapolis MN You've had water damage in your house due to a burst pipe, a roof leak or a heavy summer storm. You hope that your insurance will cover the damage. What to do? First, read about mold below. You may not know the implications of water and mold damage. What Is Mold, and Why Should You Care? Molds are part of a group of micro-organisms called fungi that also includes mushrooms and yeasts. Molds are familiar to most people as food spoilers on items such as bread or fruit. Molds are nature's decomposers in the food chain. Mold requires the following conditions to grow: Mold spores (which are always present indoors and outdoors) The right temperature range, from 2°C to 40°C A food supply, which means anything organic such as books, carpets, clothing, wood, drywall, etc. A source of moisture The last condition, moisture, is the only practical factor to control in most houses. If allowed to grow inside your house, mold can be a problem because: It can damage your possessions It can cause health problems, for example: … mold … can cause … allergic reactions such as asthma or allergic rhinitis, non-allergic reactions such as headaches, and other symptoms [including] lung and breathing infections" (Health Canada, 2003). Dry Quickly to Avoid Mold! 1 — Contact your insurance agent First, call your insurance broker or agent and report the water damage. You can expect to discuss these questions and issues: How did the water damage occur? Is this damage covered by your policy? Did the damage occur during the period your policy was in effect? Are you reporting the water damage promptly (within 24 hours) to allow quick drying and repairs? 2 — Hire a Contractor Hire a contractor to clean up the water and make repairs as needed to your house. Your adjuster can recommend contractors, but you must confirm the selection with your adjuster — the contractor reports to and is paid by you. You need to be sure that the adjuster and the contractor are following the best possible procedures to look after your concerns. A thorough and fast cleanup will help avoid mold growth. If you wait too long and mold growth starts, cleanup costs will increase significantly. This is what you should be looking for: Speed Mold grows quickly 24 to 48 hours; your adjuster should ensure that you have a contractor in your house promptly. Knowledge The contractor you select should have certification or training in water damage restoration and mold remediation. Competence The contractor should follow basic, good clean up practices after your water damage. Here are some things to look for: The moisture source is stopped Wet items that can't be salvaged are removed What can't be removed is dried quickly Ideally, drying is done within 48 hours (to minimize mold growth) No refinishing is done until the area is thoroughly dried 3 — Make sure everything is dry Confirm that the contractor checks thoroughly to make sure all wet areas are completely dry. Be sure all cavities, such as crawl spaces, are dry. Having a Thermal inspection of the affected area will confirm if moisture or dampness still exists in the area that was wet. 4 — Verify the work Make sure all repairs and cleaning...
read more
Water Damage Restoration Company Minneapolis MN Restore Your Home After Water Damage Once your home gets damaged by water or flood, don't hesitate to call a water damage expert. Restoring your home all by yourself can be quite a huge undertaking. The job not only requires you to drain the excess water but also to repair the damaged areas and restore them back to their livable state. Any restoration process should begin immediately after the water has subsided. This is to prevent the growth of mold and mildew that usually follows the incident. The ideal and most effective help that you could call upon to restore the beauty and safety of your home is a water damage restoration company. Doing this offers innumerable benefits and it is just what it takes to keep your home at its best. Restore your Home Quickly With The Help Of Water Damage Restoration Company Hiring a water damage restoration company is a practical, financially wise decision because enlisting the help of a group of professionals to cleanup the mess, repair, and restore your home is better than doing the job on your own quickly and efficiently. Water Damage Restoration Companies Prevent Mold and Mildew Growth With water damage comes mold and mildew growth. Steady exposure to mold and mildew can endanger your health and with this, it is best to leave the job to an experienced group of experts to handle and stop water damage before it develops to secondary water damage, such as growth of mold, mildew, and in the long run, of harmful fungi. If your home is constantly under the attack of mold, a water restoration company is what you need to wipe out any chances of their recurrence, of course, using industrial-grade equipment and disinfectants. Hiring a Minnesota water damage restoration company is one of the most effective ways that you can use to restore your home from water damage. The experts have all the proper tools and equipment to eliminate these unwanted tenants before they ever get the chance to develop. More importantly, you keep your loved ones far from the threats of mold and mildew. Find a water damage removal and restoration expert. Ask your insurance agent for referral. Ask for a company that is an insurance approved for water damage restoration expert. You'll be surprised to find out that there are actually of a lot water damage repair experts in your area! All you have to do is choose the one that fix the problem quickly and effectively. Whether it's a busted pipe, a severe storm or a flood; water damage is a huge headache that can use the help of a trained...
read more
Minnesota Water Damage Restoration To begin with, water damage mitigation is a specialized field that requires special protective measures, specialized equipment and testing capabilities as well as certain engineering controls to protect you and your property. Most restoration contractors know how to perform simple drying and site cleanup. Experienced companies know how to provide restoration services that protect not only the structure, but also your health. Water and Flood Damage Water damage can be the starting point for many serious problems that can affect a building, damage personal property and present serious health risks to occupants. To restore property and protect health, a professional restoration contractor must carefully manage the project. He has to be knowledgeable in several disciplines… stopping bacteria from spreading, preventing mold growth, preventing secondary damage and saving the structure and its many contents. Additionally, he must be able to communicate to the water damage victims and insurance company representatives with confidence and authority. Water damaged structures can be the perfect breeding place for mold. Poor indoor ventilation can also cause molds to thrive. Wet building materials and humid indoor air are mold's best friends. Experience Matters Often, a less-experienced restoration company will compound problems during water damage by not understanding the proper steps and precautions that must be taken and how critical the "Time Factor" is. The EPA says, "Stop the water leak quickly and begin restoration during the first 24 hours. It is important to dry water damaged areas and items within 24-48 hours to prevent mold growth". While mold requires high humidity and/or wet surfaces in order to grow, it also requires a food source. Indoors, many molds grow on leather, paper and some building materials. Molds can also grow and thrive on bio-film such as cooking grease. The most effective way to prevent mold growth on water damage losses is to begin the drying process quickly. Restoration companies who are aware of possible mold growth problems usually know how to dry structural materials with heat, air movement and by lowering the indoor relative humidity. This is an effective way to dry a building because material removal is minimized and mold growth is retarded. Knowing how to determine exactly what is wet during a water loss is a critical part of the job. If areas of moisture are overlooked, molds and bacteria can grow. To protect your property and health, all of the moisture must be found and dealt with. A Professional Minnesota Restoration Company uses moisture sensors, as well as infrared technology, that are capable of "reading" wallboard, masonry and wood to find hidden moisture that is often impossible to detect any other...
read more
Water and Flood Damage Equipment Rental MN Frozen Pipes and Water Restoration Tips The cold winter freeze we have been experiencing here in Minnesota has brought a lot of hazards, and at top of the list is frozen pipes because of the serious damage they can bring to your home or business. When water freezes in a pipe it expands and can exert pressure up to 2,000 pounds per square inch. When ice forms in has no nowhere to expand and so the pipe ruptures. A pipe burst can spill several hundred gallons of water per hour leaving a home or business in shambles. Pipes are most susceptible to freezing when located in an outside wall, under a sink, or in an unheated or non insulated crawlspace. If a pipe happens to burst here are some key water restoration tips that can save your valuables and money. Water Restoration Tips Mop and blot everywhere to remove as much excess water as possible. Pay careful attention while wiping water from wood furniture or floors. Set your wet upholstery cushions somewhere where they can dry evenly. Prop up your furniture legs so that they are no longer in contact with wet floor. Try using some wood blocks. For maximum drying in the winter open up the windows. Wipe out drawers and cabinets and blot them as well. Put all valuable paintings and photos in a safe place. If there is tons of water, your carpet most likely is destroyed. However, try blotting them with clean towels. Drag suitcases and any other cloth containers and open them outside so they can try in the sun. If water is collected in the ceilings you may need to punch small holes to relieve the trapped water. Prevent Water Damage To prevent even more costly water damages from occurring it is vital to have the water cleaned up and structures dried immediately. If you decide to take on the mess alone, make sure you have the right equipment to do the job yourself. If the water damage is extensive, your best bet is to call a Minnesota restoration company for Water and Flood Damage Cleanup. They will have the right kind of equipment, such as powerful water sucking vacuums that can save most valuables. You may also read: Prevent Water Damage From Burst...
read more
Repair Water Damage Minneapolis Minnesota Flood Damage vs. Water Damage ~ It Pays To Know The Difference Water, water everywhere, but not a drop should be there. With dismay, you discover that your home is filled with damaging water. Will your insurance policy cover this loss? That depends on the type of insurance you chose to purchase and how the water entered your house. There basically are two insurance policies that deal with a homeowner's damage due to water — a flood insurance policy and a homeowners insurance policy. Losses not covered by one of these policies may be covered by the other. Knowing the losses to which your home could be exposed will help you decide whether to buy one or both of these insurance coverage. While insurance policies may differ in the coverage provided from homeowner to homeowner, there often are basic features common to all policies. You should ask your insurance agent or insurance company about the specifics of your insurance policy. In the meantime, the following is some general information based on standard insurance policies. FLOOD INSURANCE As the name implies, a standard flood insurance policy, which is written by the National Flood Insurance Program, provides coverage up to the policy limit for damage caused by flood. The dictionary defines "flood" as a rising and overflowing of a body of water onto normally dry land. For insurance purposes, the word "rising" in this definition is the key to distinguishing flood damage from water damage. Generally, damage caused by water that has been on the ground at some point before damaging your home is considered to be flood damage. A handful of examples of flood damage include: A nearby river overflows its banks and washes into your home. A heavy rain seeps into your basement because the soil can't absorb the water quickly enough A heavy rain or flash flood causes the hill behind your house to collapse into a mud slide that oozes into your home. Flood damage to your home can be insured only with a flood insurance policy — no other insurance will cover flood damage. Flood insurance is available through your insurance agent, insurance company or local Federal Emergency Management Office (FEMA). To determine if your home is located in a flood plain, contact your county planning office. If you are living in a flood plain, flood insurance may be an excellent purchase. HOMEOWNERS INSURANCE A homeowner's insurance policy doesn't provide coverage for flood damage, but it does provide coverage for many types of water damage to your home. Just the opposite from flood damage, for insurance purposes, water damage is considered to occur when water damages your home before the water comes in contact with the ground. A few examples of water damage include: A hailstorm smashes your window, permitting hail and rain free access into your home A heavy rain soaks through the roof, allowing water to drip through your attic or ceiling A broken water pipe spews water into your home Even if flood or water damage is not covered by your homeowners' insurance policy, losses from theft, fire or explosion resulting from water damage is covered. For example, if a nearby creek overflows and floods your home, and looters steal some of your furnishings after you evacuate, the...
read more