Water Damage Mold Insurance Claims
Continued from Water Damage Mold Cleanup and Restoration MN Part 1
Mold has recently emerged as the dominant cost driver in some states.  Mold is certainly not new—it's been around for hundreds of millions of years—but the sharp rise in mold claims is definitely a 21st -century phenomenon.  Multi-million dollar jury awards, sensationalized reporting in the media and profiteering by some individuals have led to an explosion in mold claims and costs.
Water Damage & Mold
"Mold is Gold" has become the popular mantra of trial lawyers and no wonder.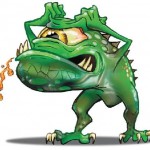 The true magnitude of the problem is obvious — there has been a 300% increase in mold-related lawsuits during the past three years. According to the Insurance Information Institute, there are 10,000 such cases pending today nationwide ("Lawsuits, Insurance Claims Over Mold Damage on the Rise, USA Today,July 17, 2003.) The cost to the construction industry is staggering. Hundreds of millions of dollars are being spent each year on mold litigation, claims and remediation.
It's hard to put a precise dollar figure on mold damage because most insurers don't separate mold claims from water-damage claims, according to Claire Wilkinson of the Insurance Information Institute. About 22% of all homeowners insurance claims result from "water damage and freezing," a category that includes mold remediation. A 2003 white paper on mold from the III put the cost of the average mold claim between $15,000 and $30,000, at least five times the average non-mold homeowners claim at that time.
Fixing Water Damage NOW Prevents Mold Problems Later!
Unlike asbestos and other materials that have been the focus of "toxic" tort litigation and construction defect claims, mold is naturally occurring. The three elements necessary for mold growth—food, air and water— are found in every building.  In fact, mold is everywhere. Because mold is always present, it is impossible to conceive of anyone who has not been exposed to some form of mold.
Eliminating mold growth, or even the possibility of mold growth, is a key component of water damage restoration. The most effective way to prevent mold growth on water damage losses is to begin the drying process quickly. Restoration companies who are aware of possible mold growth problems usually know how to dry structural materials with heat, air movement and by lowering the indoor relative humidity. This is an effective way to dry a building because material removal is minimized and mold growth is retarded.
Water damage is hazardous to health and dangerous for any home or business, therefore time is of the essence when it occurs. Within minutes of water intrusion, damage can begin. Unwelcome moisture starts by staining ceilings, walls, and floors, and then can turn into dangerous mold growth. It only takes mold 24 to 48 hours to grow in the right moisture conditions.  Chances are, if you can't see the mold and have a musty smell, that you have "hidden" mold. Hidden mold tends to be located in the air ducts, on the back side of dry wall, paneling or wallpaper, on the underside of carpets and pads, behind furniture, just to name a few locations.
The long-term health issues associated with mold can be reduced by ensuring that a proper cleanup is done.  If you suspect you have a mold problem from hidden water damage, it is always best to hire a qualified and experienced specialist that is knowledgeable in the latest water extraction and drying methods. 
A Certified (IICRC) Water Damage Restoration Professional can help you locate the water source, do the necessary testing and help you remove the water from your home before it has an opportunity to become a mold problem. A proper inspection can help detect water intrusion issues early, saving thousands of dollars in repairs costs.
Some of this information was quoted from an article called "Is Indoor Mold Contamination a Threat to Health?" by Harriet M. Ammann, Ph.D., D.A.B.T. – Senior Toxicologist at Washington State Department of Health, Olympia, Washington.
Is Indoor Mold Contamination a Threat to Health.pdf Download
Or for a full copy of her report in Microsoft Word format CLICK HERE