Basement Water Damage Can Happen To Your Home
Basement leakage is one of the most common problems found in houses. While structural damage caused by leakage is very rare, water in the basement can be a major inconvenience, and often causes damage to interior finishes and stored items. In addition, odors caused by mold, mildew, and lack of ventilation are particularly offensive to some people and can even be a source of allergic reaction.
A Problem That Can Damage Your Health and Home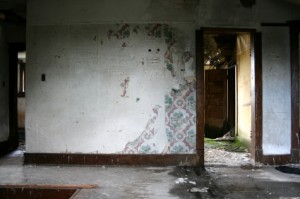 Moisture problems in existing basements are also common, but often are not understood or properly treated. In a basement that is seldom used and separate from the living spaces above, this may not present a great problem. However, most basements in Minnesota are connected to the rest of the house through ductwork or other openings. In addition, basements are increasingly used as finished living and bedroom spaces. In these cases, moisture problems are not only annoying and uncomfortable, but can lead to significant health problems.
Molds and mildew can grow in damp carpets and beneath wall coverings. Finishing a basement without first dealing with the moisture problems can result in making health conditions worse and lead to significant damage as well. Basement water problems are solvable, but there is a cost to doing it right.
Solution To Moisture and Water Problems
It's a fact: Water damage can happen after just 48 hours. Act fast or drywall water damage, carpet water damage, leaky basements and home water damage can happen.
We know as you do, that the safety of your family is your highest concern. Moisture can cause illness-causing mold and also damage materials you want to store or use in your basements. A wet basement is unlivable, unhealthy, and a hazard.
If you have a house flood, you need to get the water out of your home right away. You need comprehensive water damage and water damage restoration services from a trained Minnesota Water Damage Restoration Expert.
There are companies especially trained and equipped to extract water out of water damaged homes quickly, so that it won't damage the structure itself. They also use special tools and techniques to dry up the house so that it won't become a breeding ground for mold and other bacterial growth.